What is Ayurveda?
Ayurveda, which literally means "The Science of Life," is the healing science from India. It has been practiced for over 5,000 years by millions of individuals to assist the body in journeying back to optimal health. [What is Ayurveda?] [Ayurveda articles]
Ayurvedic training in the United Kingdom (U.K.)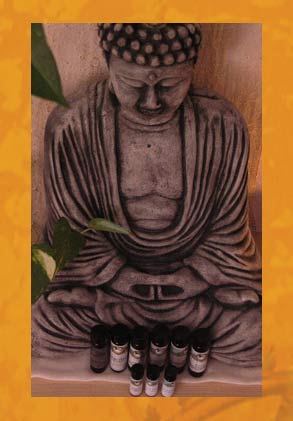 Come and join the most successful training program for Ayurvedic practitioners in the United Kingdom. The California College of Ayurveda has trained more successful practitioners than any other school in the West! While the California College of Ayurveda has its main campus in the United States, you can join a committed group of students and faculty and study Ayurvedic medicine in either our distance learning or live internet program. Many of our students work full or part time while planning their future career in ayurveda. Other students are caring for their families and planning their career for after their kids leave the house. Whatever your situation is, you'll find support at the California College of Ayurveda and you explore the ancient truths of health and healing, of harmony and love.
Ayurvedic Programs and Workshops in the United Kingdom
The following are the courses currently available in the UK.
Fifty hour credit introduction to Ayurveda course (investment: 170 pounds).
This program can begin at any moment
600 hour course in the complete principles of ayurvedic medicine.
Contact us
You can reach the school by phone +1 866.541.6699 or by email to info@ayurvedacollege.com
Ayurvedic practitioners and therapists in the UK
The California College of Ayurveda has a series of therapists that offer ayurvedic massage (abhyanga), ayurvedic acupressure, facials, and other therapies. To contact a practitioner or therapist around you, do not hesitate to contact us.
Recommended Ayurveda books available in the U.K.
Healing your life by Dr. Marc Halpern
Healing is a personal journey. Each person deeply desires but struggles to be happy, healthy and whole, moving forward one lesson and one step at a time. The path eventually leads to optimal health, peace of mind and a deep satisfaction in life.
Price: £8.51 (delivered free in the U.K.)